Buying the bits for the weekend
We're down again on Bank Holiday Monday, I'm really keen to get the electrics working, a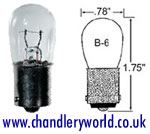 s I can't wait to see the pretty roof lights working. I've sourced the 12v 12w bulbs we need, from a marine website, so we're going to put them in, and keep our fingers crossed.
The next job is to build the back to the fridge, so we can fit the vents.
We're going to take the bedding down this weekend, so we can be properly set up for sleeping in her each time we go.