The seats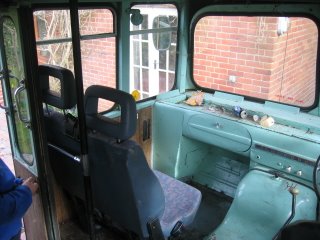 We discussed at great length the priority order of the jobs. We know we cant get it all done in time for the summer getaway, so we've divided it into

. Must have now
. Must have next year
. Would be great to have some day

And top of the list was front seats with belts, so the kids can travel up front. We toyed with putting a L shape seat configuration in the front so the three of us could sit together, but were advised against it, so we bought a double seat from eBay, with belts. One of us will have to sit in the back - we'll see how that works out.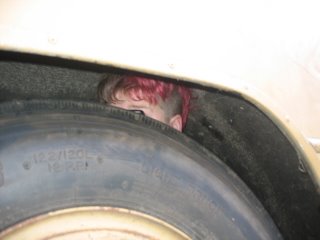 When I tried the new seat in situ, the wheel arch came in just the wrong place, so I chopped some of the leg off, took it round to a friendly welder who welded a plate to join the legs and provide a mounting point. Tried to get under the bus to bolt the seat in place, but I'm - um - too "generous around the chest" to squeeze under. Tried various wedging techniques, but nothing worked, so I called on the services on a grease monkey, who slid under and did the biz.